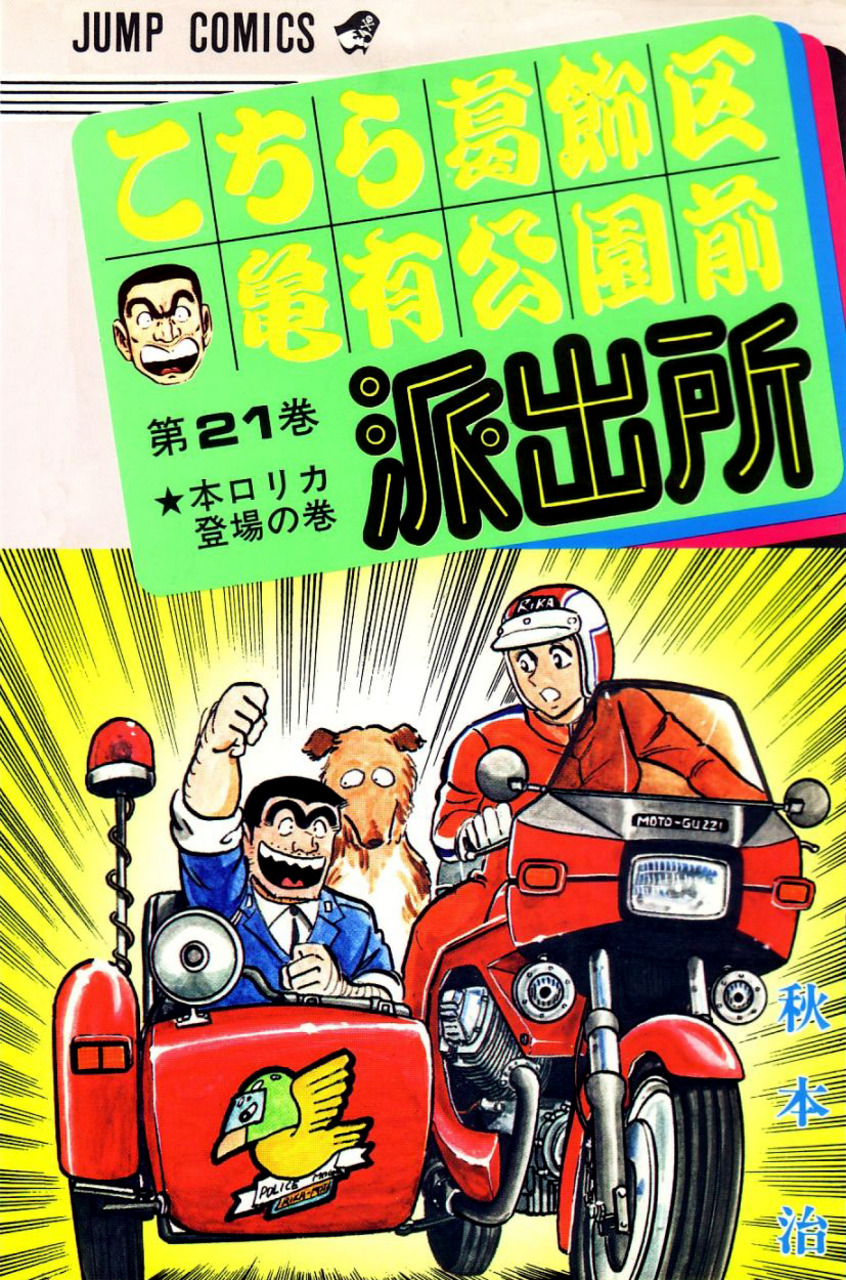 Volume 21 of the Japanese manga series Kochikame by Osamu Akimoto was released on 15 April 1982 through Shueisha Comics.
Chapter list
191. 両津将棋教室
192. よい子たちへ!!
193. ボクたち強い子!?
194.-195. メンソーレ
196.-197. "Rika Motoguchi Appears" (本口リカ登場 "Motoguchi Rika Toujou")
198. うらしまポリス!?
199. のろいの車!?
200. 大江戸騒動!月光小僧参上
Ad blocker interference detected!
Wikia is a free-to-use site that makes money from advertising. We have a modified experience for viewers using ad blockers

Wikia is not accessible if you've made further modifications. Remove the custom ad blocker rule(s) and the page will load as expected.