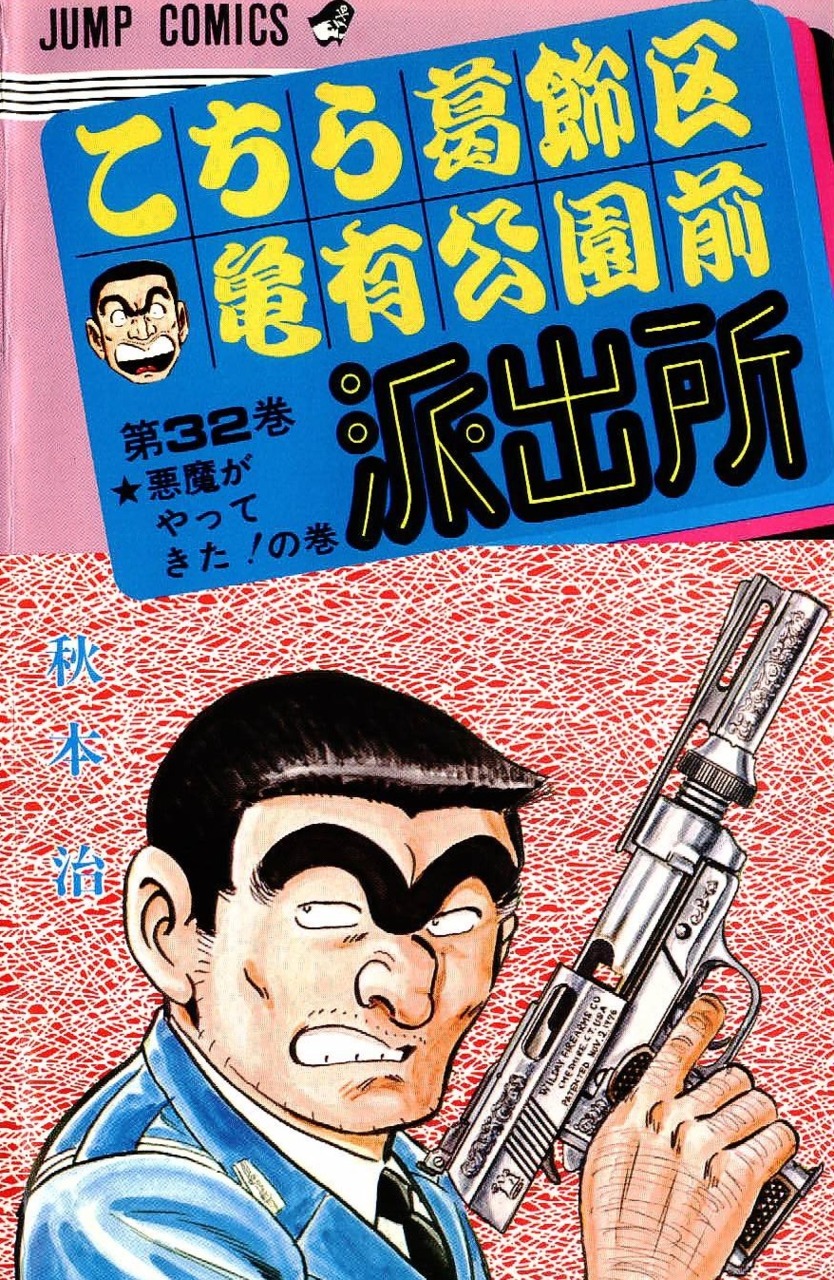 Volume 32 of the Japanese manga series 'Kochikame' by Osamu Akimoto was released on 15th September 1984 through Shueisha Comics.
Chapter list
Chapter no.
Chapter Title
Issue serialised
301
'Wishing For Zero Accidents'
41
302
'Old Man Maikon'
42
303
'Trip for Befriending'
43

304

305

'Copy Company'

'We're the Wind!'

44
306
'Fierce Fighting! Campus Festival'
45
307
'Japan's Heart'
46
308
'Full-Time House Husband!?'
47
309
'The Requirement of Attractiveness'
48
310
'Cars are to Love!?'
49
311
'Here Comes the Demon!'
50
through Shonen Jump Weekly, 1982
Ad blocker interference detected!
Wikia is a free-to-use site that makes money from advertising. We have a modified experience for viewers using ad blockers

Wikia is not accessible if you've made further modifications. Remove the custom ad blocker rule(s) and the page will load as expected.